Another significant aspect of Hotel Management is audit trail records. Giving you complete details of each activity at your property, eZee Absolute offers automated as well as manual multiple audit trails viz. night audit, transaction audit trials and more.
Transaction Audit Trails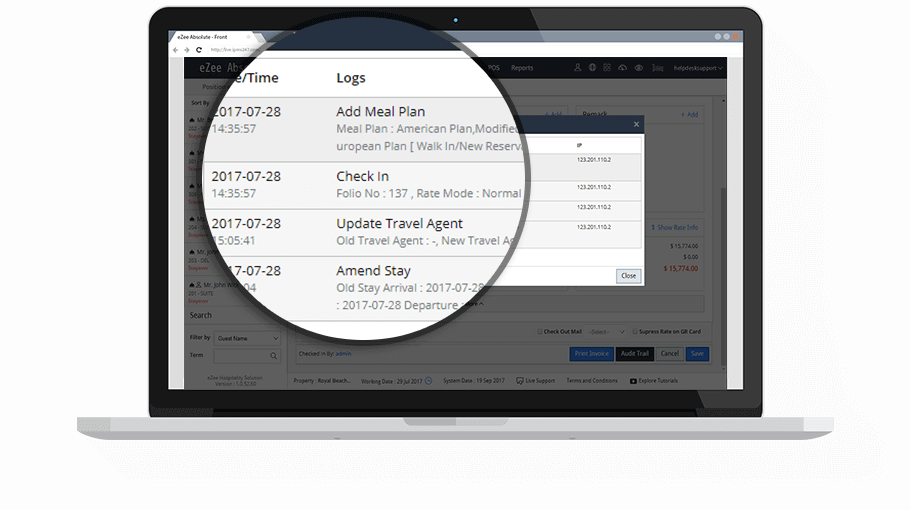 Every transaction in the system is tracked and stored in the logs. You can view each operation performed on the transaction, check which user triggered the transaction along with precise date/time. This keeps your staff updated with the booking process and increases accountability among staff.