Why a revenue management company must partner with hospitality tech provider?
June 18, 2016 eZee Editorial Team
What is involved in revenue management?
If we have to define it , revenue management is the determination of hotel's pricing strategy, business analysis and optimization of the monetary results. Monitoring market behavior and forecasting results, using historical scenarios, price strategies are adjusted to maximize revenues.
Make the most of the available opportunity by selling the right rooms at the right price to the right guest from the right avenue

How much can the latest technology help in automating the process of revenue management?
A- Channel Manager to effortlessly update rates and inventory
A good channel manager will help you to manage and update your client's inventory on all associated channels like the OTA, GDS, Vacation Rental Portals, hotel's website etc. Additionally, owing to the power of the channel manager, you can also avoid the issues caused by rate parity and minimize the concept of overbooking at the client's property.
B- Booking Engine to accept online bookings from hotel's website
To amplify the hotel revenue as you might have promised, revenue manager will need to provide the hotel, a website with basic search engine optimized and remarkable booking engine integrated with the website, in order to receive direct bookings. Plus, all the reports awarded through the online reservation system will allow you keep a track of all the booking received to the hotel facilitating in better management.
C- Yield management to determine the perfect pricing strategy
In order to obtain the anticipated profit margins, you need to come up with a foolproof pricing plan and for that, you need a system which provides you with everything needed to obscure the said pricing plan. You need to analyze the market behavior, fetch competitor prices for comparison, compare past strategies and more to evaluate the Best Available Retail Rate (BAR) and efficiently manage hotel revenue and increase returns.
Where does eZee come in picture?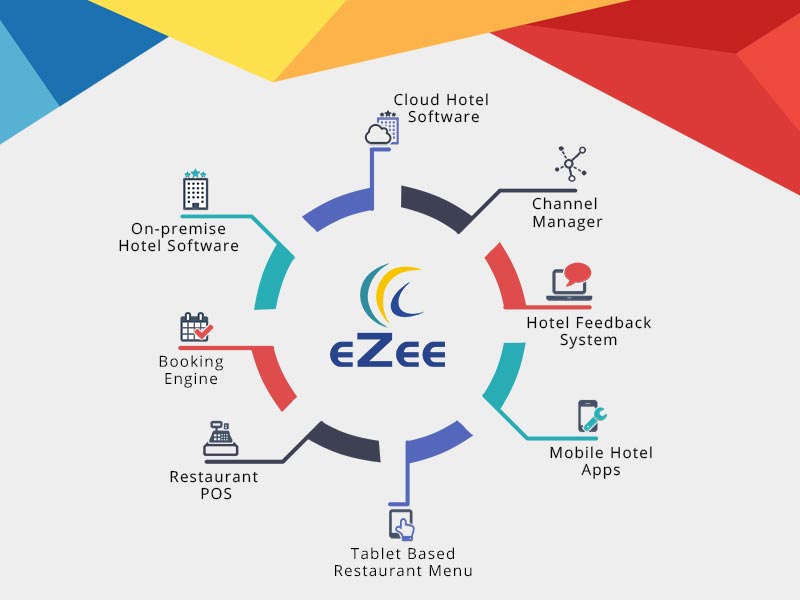 We provide complete hospitality solutions and we are looking to partner with entrepreneurial revenue management and hospitality consulting companies, offer them a unique bouquet of technology solutions to help them succeed.
Tried and tested complete hotel technology platform
Associating with eZee means you get to benefit from eZee's renowned hospitality solutions. We are one of the rare companies to offer total hospitality solution, our various solutions include:-
1- Online Booking Engine: eZee Booking Engine will allow you to receive direct bookings from the hotel's website.
2- Online Channel Manager: To manage rates and inventories on various connected OTA and 3rd party travel booking sites.
3- All-in-one hotel management system: We provide Cloud PMS and on-premise hotel software that allows you manage all the hotel operations effectively and keeping sync with the online channel manager and booking engine.
Economical services, thus a hefty profit margin
eZee offers one of the most competitive pricing in the industry as well as a rich service level agreement. We offer 2 types of pricing strategy
1- Transaction Fee- eZee Ultimate
If you opt for our unique eZee Ultimate package, you get to market or use our online PMS, Booking Engine, Channel Manager, Cloud POS (Coming soon), Digital restaurant menu, Guest feedback management and Hotel App for free, while we charge a small transaction fee on the confirmed online bookings while leaving hefty commission for you.
Additionally, we can also build a hotel website with basic SEO for your clients, Online
Payment Gateway, Facebook and Google business page, assist in Major OTA Contracting, Payment Gateway Integration, Software Implementation & Training and more for free.
2- Fixed amount
All our cloud solutions can be availed by you or your clients on monthly, quarterly and yearly subscriptions. On the other hand, our on-premise products are available for a one-time fee.
In both the cases, if you use or sell eZee solutions, you can expect a broad profit margin to increase your revenue.
24×7 Live Support and Dedicated account manager
If you run into any error, we offer 24×7 live support to troubleshoot your queries. Moreover, we provide you with a dedicated account manager who will aid you with complete onboarding as well as product training. As a result, you get to make the most of the eZee solutions.
Sell our products under your brand value: White Label Solution
If you don't want your client's acknowledging the identity of your technology partner, we can customize our solution with your company name.
"Working with such an established brand has been a fantastic experience. We have been working with Ezee Technosys since 2014 and this is the best partner we have ever come across. I have to say I am most impressed by you as a technology provider, you provide a great customer support service and have always helped with quick and clear answers to our needs. The software developed are so simple and user-friendly. Our clients are very happy.
It goes without saying that we look forward to continuing an excellent working relationship with eZee."


Deepa Gupta
Chief Executive
Whitesky Hospitality

Leave the worries of technology on us, you take care of what you do best- Client Acquisitions
Let us know what you think? If interested in becoming a partner contact us here.
More post