Tips to woo the travelers with 'Social Media' engagement
June 25, 2016 eZee Editorial Team
Social media has changed the conventional pattern of marketing and sales across all business segments and even the hospitality sector is not untouched in this regard. With the enormous impact of social media in today's marketing practices, the hospitality industry is quickly moving towards 'Technological Sociability'. So, what exactly does this mean? Social media usage is a growing practice which majority of hotels are following with the intention of turning social communication into data. Hotels are seeking out newer tools and technologies extensively that empower them to evaluate and manage social activity for their online reputability.
Social media is not just about attracting guests to your property, but it is also an integral element to foster relationship, share value and engage with the guests
With innovative and creative ways to captivate guests in conversations, hotels can use this channel as a substantial marketing tool to build strong brand rapport. These days, social media is not just about attracting guests to your property, but it is also an integral element to foster relationship, share value and engage with the guests.
Let us observe these eye-opening statistics on travel planning of guests via social media –
Roughly, one in five travelers refers social media for accomplishing the travel plan (and these figures are ever increasing), including:
Destinations: 27%
Hotels: 23%
Leisure activities: 22%
Sightseeing: 21%
Meal options: 17%
Now that you know that significance of social media engagement, we bring to you some simple yet innovative and very useful tips to attract travelers on social media.
TAP THE SOCIAL NETWORKS THAT YOUR GUESTS ARE FOND OFF
To assist your guests online efficaciously, it is important that you are aware which social networks they are spending time on! This is the basic and most important factor to engage and interact with your customers. This knowledge will help you yield a superior customer service experience thereby empowering you to reach the target customers exactly at a time when they need your response the most!
DO TEMPTING PROMOTIONS ON SOCIAL MEDIA
Hardly would there be anybody who is not fond of using social networks like Facebook and Twitter, and this itself is a huge opportunity for the hotel management. You need to come up with irresistible promotional offers that catch the eye of these masses and they are tempted to book! In order to strike a super impressive social media campaign, you have to be very particular about right balance of timing, onlookers and attractive deal.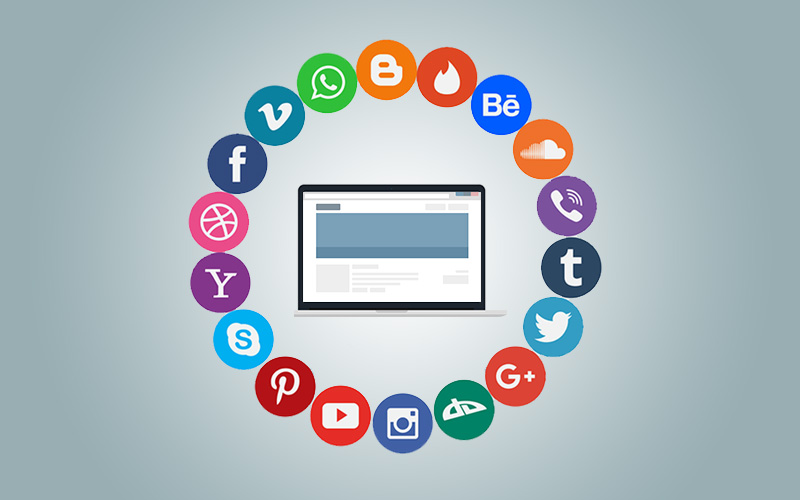 ENCOURAGE YOUR GUESTS TO INTERACT ON SOCIAL NETWORKING PLATFORMS
As a prospective client, you would be more convinced if you happen to see the feedback of the previous customers. The same goes for your guests. It is very important to be able to motivate the guests to post reviews about your property on your social media page, TripAdvisor or Yelp. They can even post the pictures of your hotel on your Facebook page or Instagram and share their experiences of staying in your property. Whether it a positive or negative feedback from the guest, make it a point to reach out and respond to them on time. Ignoring a feedback on social media would be a grave mistake.
Apart from this, proactively keep a watch on the mention of your brand on different social networks and conscientiously try to be a part of that conversation in order to connect with the customer pleasingly and convincingly.
POST CREATIVE TRAVEL RELATED CONTENT TO LURE NEW FOLLOWERS
Aspire for a cordial communication style and design, create engaging contents for your social media posts to coax in new fans and followers. Avoid being too formal on social platforms without leaving the authenticity and decency. Wit and humour related to your industry can also entice new people to your profile or page thereby providing them with entertainment value.
ENGAGE IN PAID SOCIAL MEDIA CAMPAIGNS
Exploring the option of paid campaigns on social media will not only expand your engagement with customers, but also grant you to get the most out of your online marketing plans. In most of the cases, the option of paid campaigns generate very effective and engaging results because through that, you are targeting a broader base of customers who are likely to have strong interest in knowing about your business. You can also embed the social media plugins to your hotel website to increase your followers on these widely used networks.
Social media is surely going to stay here as a vigorous marketing tool for the hospitality industry for a predictable future. In all possibility, the prediction seems to be quite optimistic for hoteliers who are all set to welcome the industry trend of social hospitality for engaging with guests, enhance their brand recognition and subsequently yield greater ROI.
More post