Perform Cut Folio Operation Effortlessly
Previously, when any of your guests demanded to make part payment for his stay; you had to cut out the applicable charges from the existing folio and gather them in a different folio, making it a2-step lengthy process. In this version of eZee Absolute, we have transformed it into a one-step easy process; such that, with a single click, you'll be able to cut the existing folio with required charges included.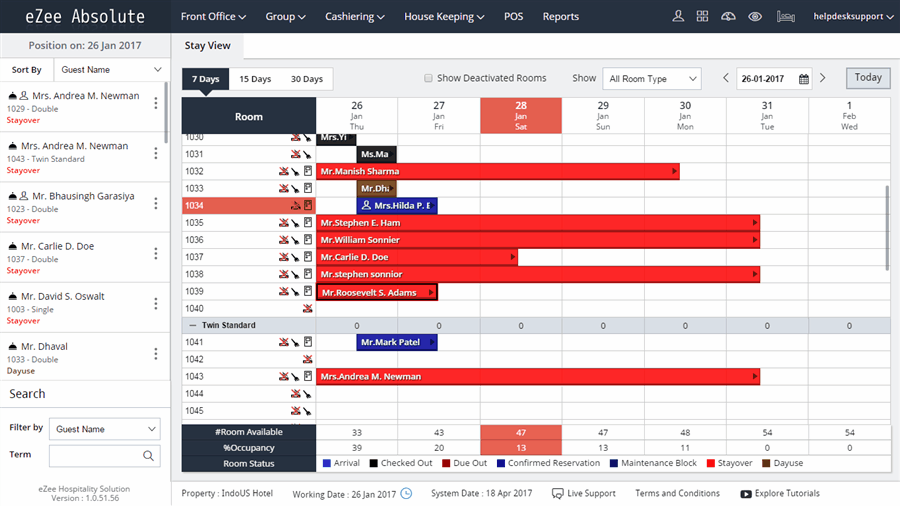 SMS Alerts Activated In Housekeeping
Now, any of your housekeeping staff will be up-to-date on the tasks assigned to them, through the SMS alerts activated in the module. Additionally, they'll also be notified with an SMS when they're assigned a unit to work on in your hotel.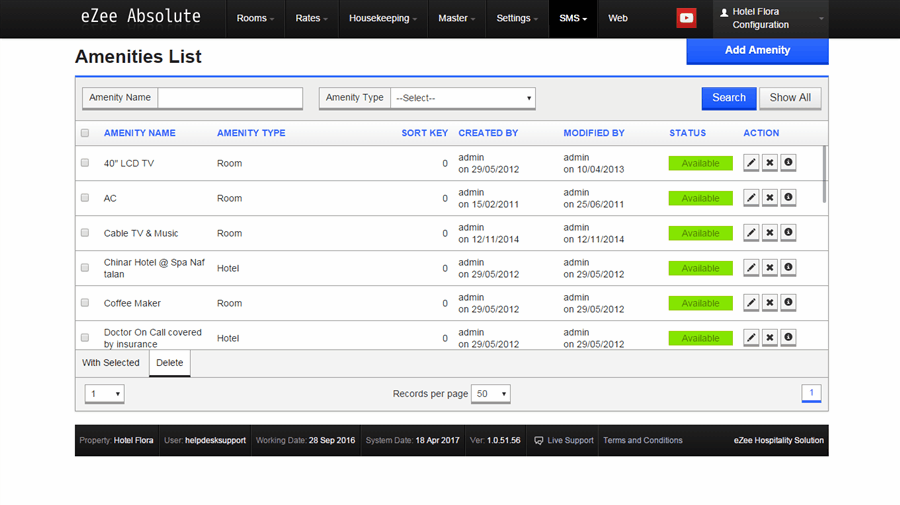 Day-use To Overnight Reservation : In A Jiffy
From this version onward, you'll be able to convert day-use reservation to an overnight reservation instantly by changing the departure date right from the 'Amend Stay' operation window.
Furthermore, you'll also be able to perform the vice versa operation; changing an overnight reservation to a day-use one easily.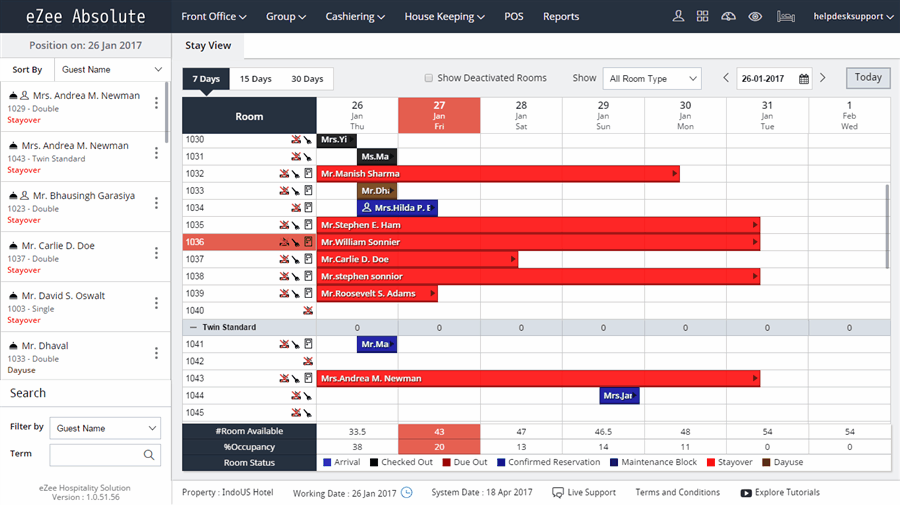 Push Notifications Enabled In eZee Absolute App
From this version release of eZee Absolute, the PMS app will also reflect some value-added features. You'll now get Push notifications right from the app notifying you on any booking you recieve, effectively syncing your hotel operations on your smartphone.
Besides this, you'll also be able to print Guest Registration Cards, invoice, receipts and extra charge voucher from the PMS app; using the printing provisions introduced.
New Payment Gateway Integration
We've introduced SagePay as the new payment gateway integrated for eZee Absolute users in UK region. Through this integration, you'll be able to perform sale, refund, void, extend sale, authorization and capture operations in the system.
Sell A Room As Complementary Instantly
Up until now, to sell a room as complimentary to any guest, you had to manually change the tariff to zero. But from now on, you're just a click away from selling a room as complementary.
We've provided a check-box in the reservation window, selecting which; the system will nullify all the charges and you'll be able to sell the room as complementary.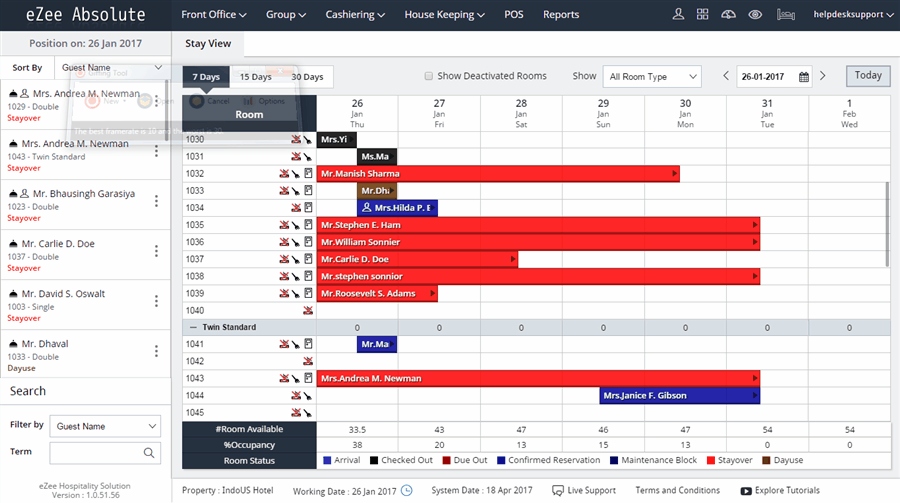 What's more in the latest release:
We've added a new front-office report of GST for our users in Malaysia.
From now on, for cancelled group bookings; you'll be able to levy cancellation charges to each individual booking.
You'll now get No-show reports emailed on Night Audit.
The future inventory screen will now show check-in and check-out count corresponding to each arrival date.
You'll now be able to email receipt to your guest from Folio Detail tab in Edit Transaction operation.
You can send property logo in email templates, such that emails to guests include the logo.
You'll now be able to change release date of a booking during Night Audit operation.
We have optimized flow of single check-out operation; making it easier and less time consuming.
The system will now indicate dirty and clean rooms while assigning rooms using colors.
We've introduced a new report – Detail Discount Report, which will enlist all discount related entries.
The Audit Trail will now show activity logs of editing or removing room sharer.
You'll now be able to set reminders to automatically notify you for hold booking release.
You can give receipt notices in payment notices.
The 'Sort By' field in 'Today's Guest List' will be saved for each user who sets the field.
Quick FAQs
How to get the new version of cloud PMS?
Since eZee Absolute is a cloud product, you do not have to follow any steps to download and install the new version into your system. Just sit back and relax, and your system will be updated in no time. As soon as the update is out, you will be able to avail new enhancements on the latest version of eZee's cloud PMS.
What will happen to my data after the update?
Your data will remain unchanged after the update. You can begin using the system from where you left off, immediately after the update.
Quick Links
Have any queries or doubts with the system or facing trouble using eZee solutions?
Submit a Ticket Download Release Notes Contact eZee Live Support