Mobile First Index for Hotel Website: Reinforce Your Efforts to Foster Rank & Bookings
January 20, 2017 eZee Editorial Team
Hoteliers!
Do you have a hotel website?
And you try to get more visitors there?
As well you pay attention to online website bookings?
Well then, it's time you have to listen to what Google has to say. Why? Because, recent announcement from Google demands change in the way you have been building up your hotel website and online bookings.
Just a couple of days back, Google declared that they are going to carry out an experiment that would transform entire search results we get for our queries (of course, to provide better search experience)! Tech gurus call it 'Mobile-first Indexing'. According to announcement, the ranking system that currently looks at desktop versions of a website, will now primarily consider mobile version of a website to rank it in search results.
What does this mean?
In a nutshell, Google will consider what does your website look like when viewed from a mobile device in order to rank it in results. (I know you just picked up your phone to check it ) System will bring those web pages higher in search results that provide most useful content and superior user experience on mobile devices.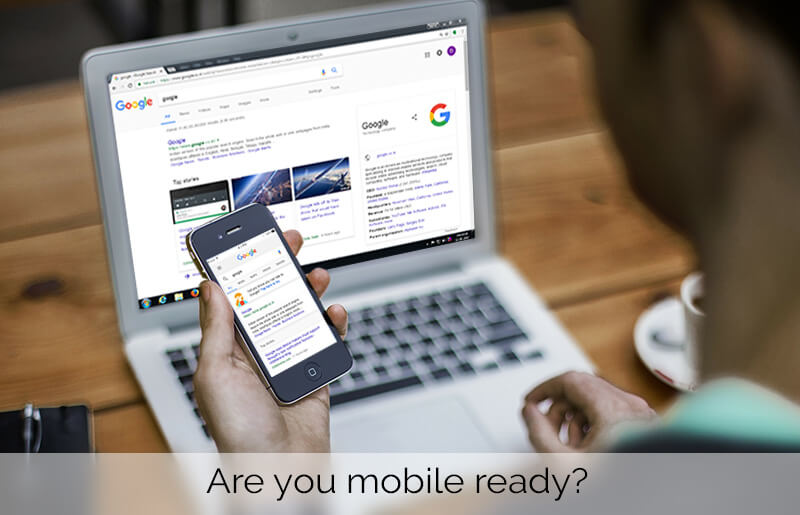 Mobile First Index: Game-changer enters the spotlight now!
Following this announcement, Google is introducing latest ranking system that is mobile-friendly and is mindful of content that performs better on smaller screens. Mobile-optimized web pages are indexed and used for displaying search results for both mobile and desktop users.
Why hoteliers need to pay attention to it ?
Well, since you have a hotel website and you always try to keep it on higher ranks in search results; you need to pay a close attention to this.
What hoteliers can do to stay firm in this transition from desktop to mobile websites?
Square one: Are you present there in mobile world?


If you are already up-to-date with mobile-ready website, you do not have to change anything. Still you better how does your hotel website appear on smaller screens!
Well, if you don't have a mobile-optimized website yet, get a one ASAP. Preferably, you need to pick a responsive web design for your hotel website.
This means, your website will adjust itself according to screen size and type of device to deliver uniform experience; without having to build different website for different screen sizes. Relieving, isn't it!

Load time and relevance do matter, because


 To check load time of your property website, you can try using Google's PageSpeed Insights tool. You can even get Custom Recommendations to increase your website's speed. For more information and tools, check this out: How to Create a Better Mobile User Experience

What about content?


When people say Content is King, it holds true always. Ensure that your website contains up-to-date quality content that helps it rank better. It is recommended to keep the content and links of mobile version similar to desktop version. You can use Read More links to put adequate content on smaller screens.

Don't have a mobile site? Don't mess it up in hurry, take your time to make an accurate one!


Never launch a broken or incomplete mobile site, it would only hamper your search result rankings. Take good time to properly build it.
Mobiles bring in-store revenue: How this index shifting affects Bookings for a hotel website
Your website is a mechanism that popularizes your brand and transforms visitors in guests; a source of revenue that you cannot afford to bypass.
Google is aiming to make web browsing easier and well-suited for mobiles, by introducing this index. At bottom line, it helps businesses increase mobile visitor traffic on their website. Your mobile website will be primarily used for search engine indexing, which clearly implies that if you don't have a mobile friendly hotel website;
then your rankings will be affected and consequently 'bookings'.
Moreover, you might even face reduction in website traffic, also, even guests who reach your website on mobile will not convert and abandon booking process due to poor experience.
It is high time for you to measure the impact of mobile searches done by bookers.
Run the test here to see how does your website appear on mobile
Researches have shown that hotels with mobile friendly websites have higher chances of boosting mobile conversion rate to 5% or above. At such times, an excellent (Responsive!)Booking Engine can prove to be a booking booster. Read how-
Clear and simple booking process and forms
A quick 3-step booking process to instantly and easily book a room at your hotel from smartphones.
User-driven appearance and UI to fit mobile browsing
A responsive booking system that blends beautifully with your website theme and contains responsive structure, would provide matchless user experience.
Instantly loading on smaller screens
It should take no time to load and work smoothly, giving splendid booking experience to mobile bookers.
User Engagement
Compelling user friendly booking environment makes a visitor stay longer on website, thus reduces chances of booking abandonment.
Alternatively, if one website (your own, of course) is not enough for you; if you want to get more visibility; then you must consider flaunting your inventories on Online Travel Websites. Trust it, this way you can attract global traffic of guests at your property. Wondering how you can do this? Simple, get a Channel Manager and get set with all those highly popular travel sites right away.
Importantly, though started on a small scale, this whole update is in Testing Phase as of now. Hence, you might see the minimal effect initially.
It will take a couple of months for Google to completely launch this index. Meanwhile, you can prepare and arm yourself with knowledge and tactics to rank higher in Mobile First Indexing.
Behind the scenes: Where this all started
Mobile is incredibly changing and dominating the way people access web content. In recent times, the number of people hitting a Google Search from mobile devices has already surpassed the number of desktop searchers. When you want to know more about something you right away look at that smart-phone next to you, don't you?
Well, Google knows it all. Hence, to make search results more useful, Google is now emphasizing 'mobile-first factor.' Therefore, if your website delivers poor user experience to mobile visitors, warning bells should ring in your head.
How mobile is taking over: These stats are enough to say it all
This recent research by Google makes it very clear what role mobile plays in shopping behaviour of millennials. They are more likely to shop for hotels and accommodation on a smartphone right away. These figures tell it all,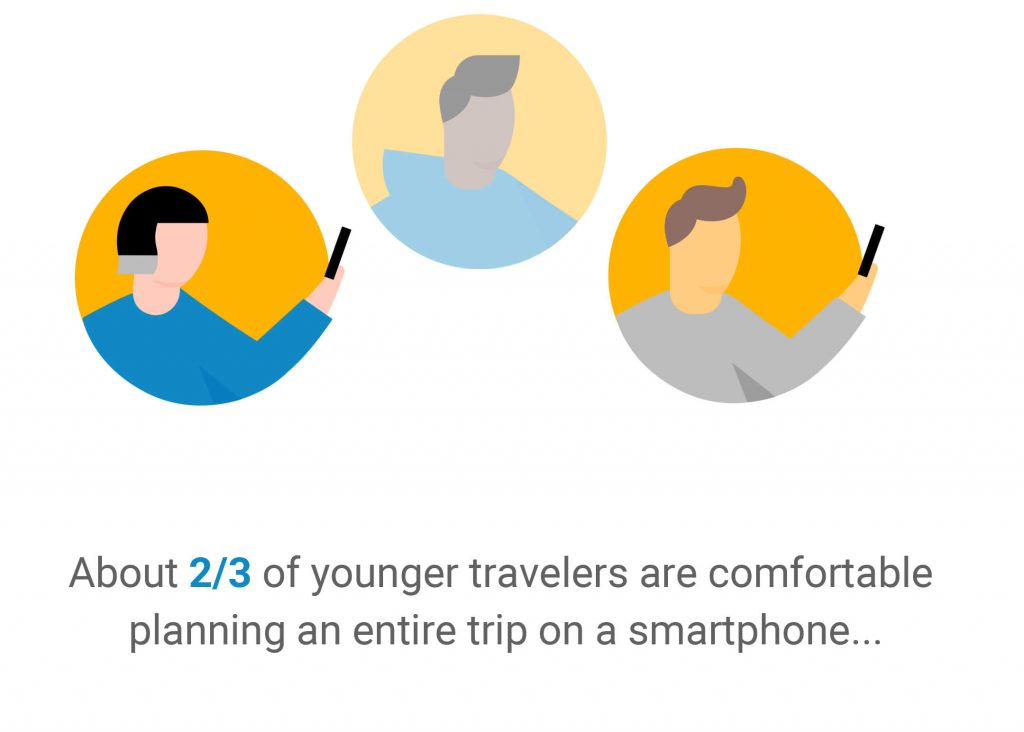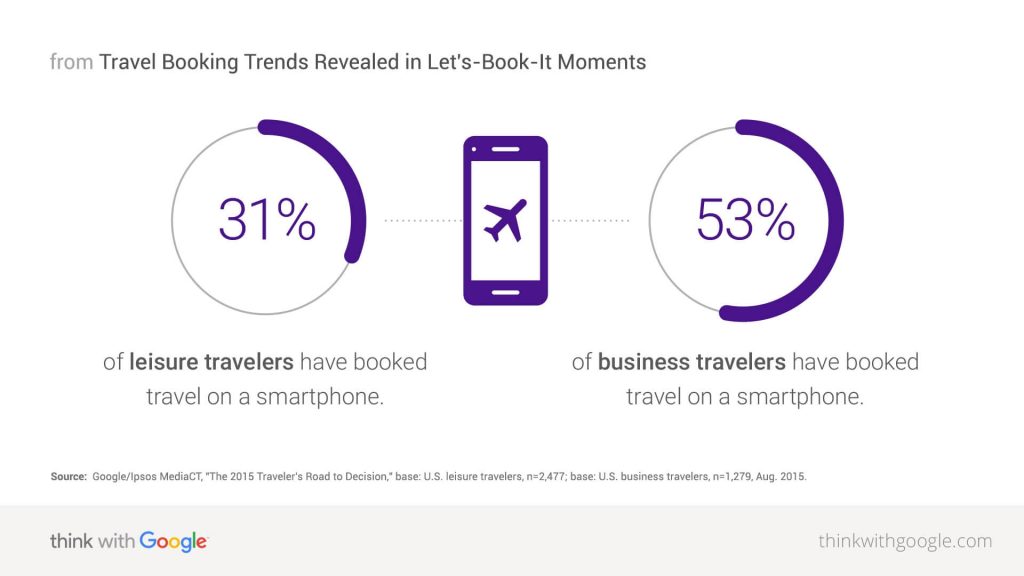 (Source: Millennial Travelers: Mobile Shopping and Booking Behavior)
Now, you cannot overlook power of smaller screens anymore when it comes to capture the Let's-book-it moments of millennial travellers.
The End Note
For industries like hospitality, dependent largely on digital consumer channels; very soon mobile will be everything. The way number of mobile users in bookings and travel shopping is booming, you should definitely pay heed to your digital appearance on mobile devices to keep up momentum.
Afterthought:
Right now, somewhere your guest is looking at your website from his smartphone to book at your property. Go and see for yourself how does your website look on that smartphone!
More post