eZee Absolute version 1.0.49.54 has released and available now.
Make the most of these features and alot more in this latest version.
Read on to know more!
Give Discounts Only On Selected Nights
Occasionally, you might face a guest case at your hotel, where he is entitled to receive a discount only on selected nights of his stay. However, the PMS, before this release did not allow this option to offer a discount on the stay of a guest.
But, keeping in mind the requirements of hoteliers around the world, the PMS will now allow you to provide discount to a guest only on selected nights of his stay. You can do this, right from the Edit Transaction screen, and switch to Room Charges tab.
Once the nights are selected for discount, you will be asked to choose the type of discount you want to give to the guest. You can simply check it out here: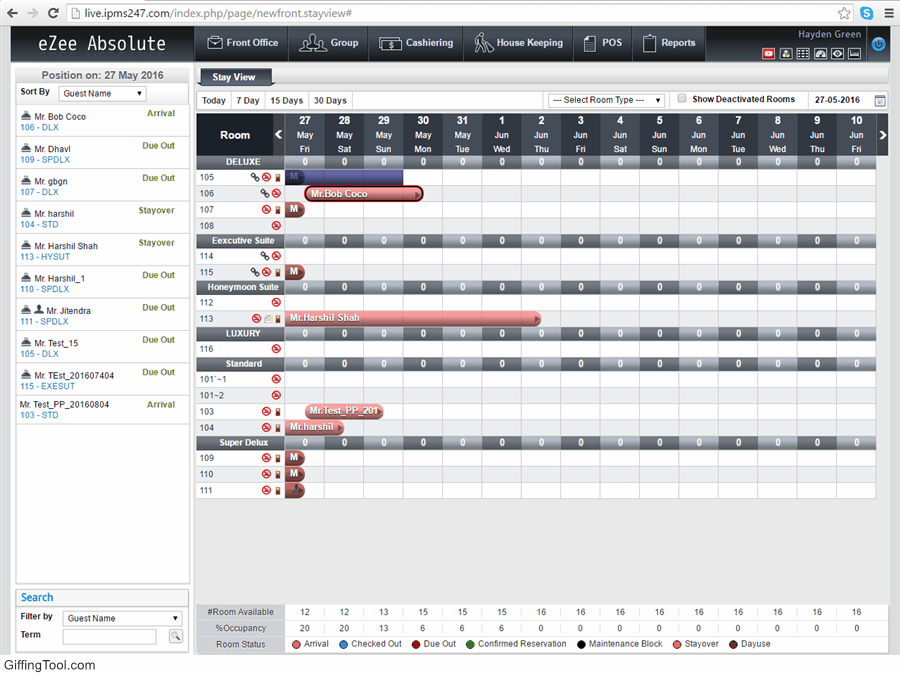 New Face Of Listing Pages
When you have to continuously work and navigate through a system which has been the same since a long time, you obviously get bored, and the work gets monotonous.
And with constantly changing trends of the industry, it's necessary to walk hand-in-hand with fresh ideas and innovations. Therefore, in this version, we put forth a new user interface of the listing pages present in the PMS.
With the brand-new interface to work with, the users will savor the time spent on the system.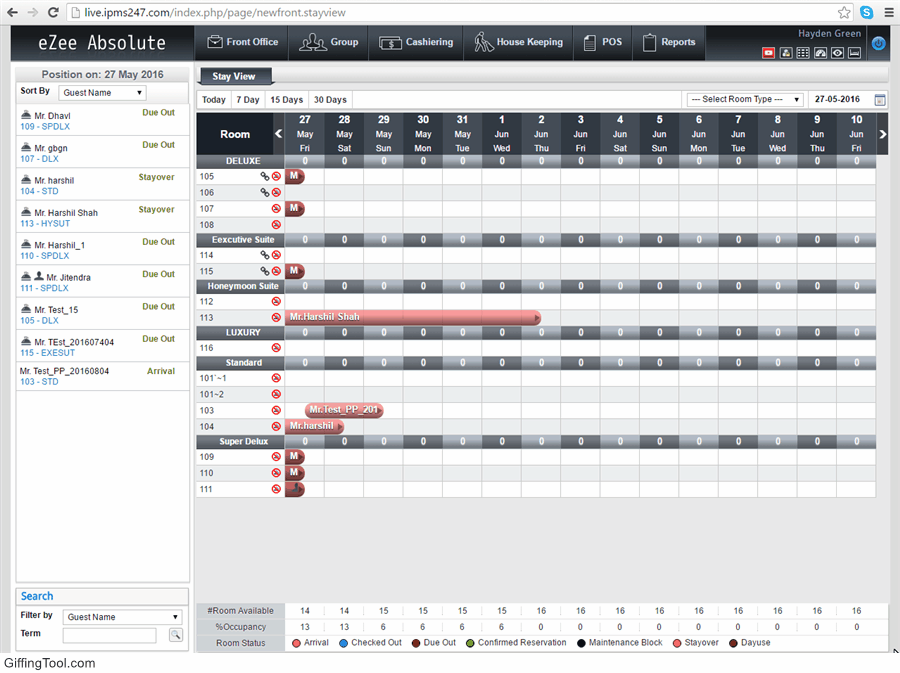 Audit Trails Available For Group
Audit Trails are logs of any changes or updates which were made in your system. They help you to keep track of the user activity in terms of any changes, and thence know about any unauthorized access in your system.
From this version on, we have introduced Audit Trails for group reservations, indicating any updates regarding any group reservations at your property. These updates will be a mixture any changes done in Group Reservation, In-house Groups as well as Departed Groups.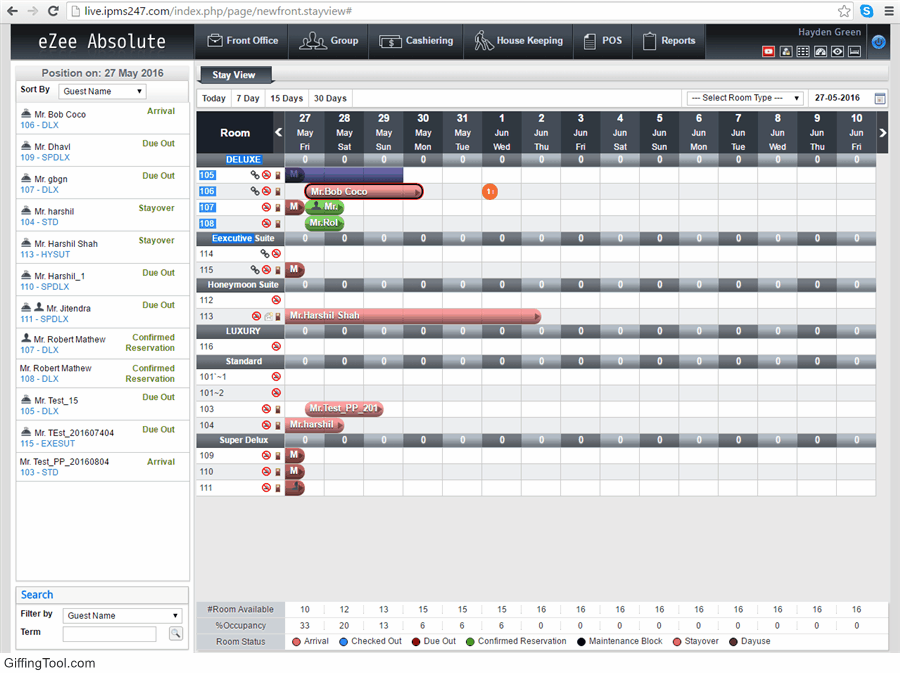 Secure Trading: New Payment Gateway
Adding another one in myriad of existing payment gateways, eZee Absolute recently got integrated with Secure Trading payment gateway providing new options for your guest to make a payment.
This payment gateway will support operations like:
Sale
Refund
Void
Extend Sale
Authorize
Capture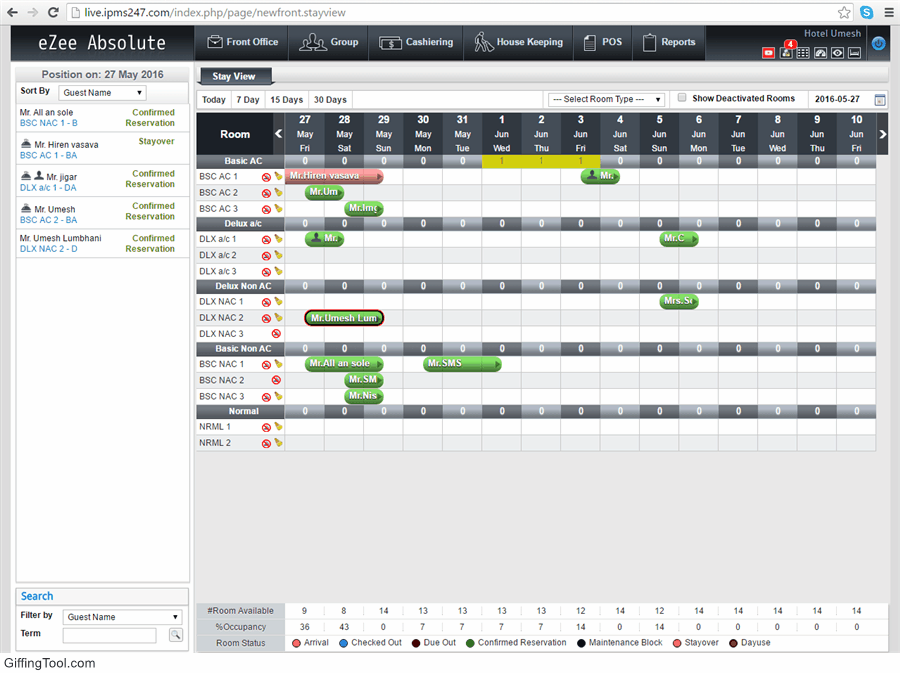 Get Your Key Cards Posted Directly
The primary lift was the shift of process from the use of tool to direct posting on the transactions. As a result, you will be able to directly generate and provide a key card to guests reserving a room at your hotel. Depending on the PAX occupying a room, this feature will record the required information on the key card, and generate it automatically. However, it will work only for 'Default' door lock type, in cases of Single Guest Check-in, Room Move and Single Guest Check-out, leaving out any group transactions. Coming along with additional customized settings for any hotelier and some other operational level benefits, this feature will make the process easier and quicker for you.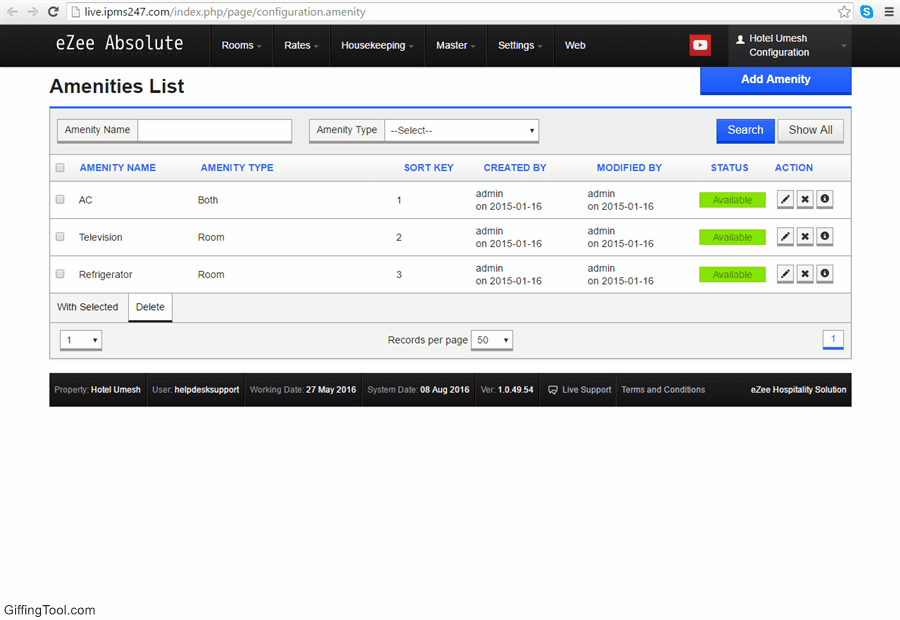 Something for you in this latest release:
Following some value additions in group, you will be able to set reservation release date, transfer folios to group owner's master folio as well as perform group settlement easily.
You'll be able to collect your pending payments directly from Release Reservation step while performing Night Audit operation.
The pick-up and drop-off screens in eZee Absolute front-office now have an option to add a description, such that, the recorded description will be reflected in the pick-up and drop-off report.
Instead of offering settings for each individual template you use, we, in this version introduced two new common settings for all invoice templates:

To display invoice date in date column after check-out.
To consider invoice as estimated invoice before check-out.

New Privileges introduced:

'Access To Expense Voucher' to provide access to expense voucher to only authorized users.
'Access to take booking with blacklisted guest profile' to allow user to take a booking from a blacklisted guest profile.

In the Email Marketing and Scheduling feature of the PMS, you can now schedule the pre-arrival emails as per the booking date of the guest (no. of days before or after reservation) by using the newly included option in eZee Absolute Configuration.
You'll now be able to utilize a default email template for pre-arrival emails for Guest Portal.
Similar to the Government Statistical Report for Iceland, we created a feature to create and submit this report for hoteliers in Panama.
A brand new addition to Consolidate Reports section for hoteliers having a chain of properties, Reservation List, which will reflect a list of all reservations due at all your properties.
You'll also be able to apply discount on manual room charges, that is, if the room charge has been added manually rather than fetched as configured in the system.
Continuing BIR accreditation for Philippines country, eZee Absolute will also work according to the BIR guidelines along with eZee BurrP! and eZee FrontDesk.
With invoice templates readily available for each transaction, the Group Invoice templates will now be employed in case of group reservation transactions.
Addition of new SMS integrations:

SMS 4 U
Cute SMS
Quick FAQs
How to get the new version of cloud PMS?
Since eZee Absolute is a cloud product, you do not have to follow any steps to download and install the new version into your system. Just sit back and relax, and your system will be updated in no time. As soon as the update is out, you will be able to avail new enhancements on the latest version of eZee's cloud PMS.
What will happen to my data after the update?
Your data will remain unchanged after the update. You can begin using the system from where you left off, immediately after the update.
Quick Links
Have any queries or doubts with the system or facing trouble using eZee solutions?
Submit a Ticket Download Release Notes Contact eZee Live Support