11 hotel revenue management strategies to adopt in 2019
November 22, 2018 Manasi Shah
Every year, you may be planning something or the other as a part of your hotel's revenue management strategies. You may be doing a hell lot of things to get more bookings, increase your revenue, cut your costs and what not.
But often, those strategies may not work to their best.
Why?
In spite of the fact that you offer great services and accommodation to your guests, you may miss out on certain vitals which may cost you more than you can imagine.
And you can't deny the fact that more often than not, you're struggling to come up with strong revenue strategies for your hotel.
Therefore, it is necessary for the hotels to understand and acknowledge their needs, to be the first choice for their guests.
While you do that, here we have listed down a few important and must-have points in your revenue strategies which can help you reach over and above your competitors. Just so that you can be all set to welcome 2019 with a foolproof approach to overthrow the challenges and demands that your guests and the industry bring.
Top hotel revenue management strategies for 2019
1. Segmentation and price optimization
Targeting all types of customers for your hotel is a waste of time and money. Therefore, segmenting and pitching the right set of guests is important to add to your hotel revenue management strategies.
Not only that, identifying your guests and evaluating their habits; for example, what kind of rooms they're looking for while booking a hotel, what hotel facilities are they looking for, and other factors will help you optimize your room rates and showcase your services accordingly.
Hence, knowing your target audience is important to plan and execute your hotel's revenue strategy for earning big profits.
2. Competitor rate analysis
This is one of the most important points to consider if you want to enhance your brand over others. By analyzing the competitor's rates via tools like Rate Shopper, you can check and compare the current pricing strategy that your competitors are applying at your hotel and update your rates accordingly.
Monitoring key data will not only help you in strategizing and managing revenue, but it'll also provide you with proper forecasting. So, you can attract the right kind of guests at the right time and maintain the revenue you earn.
3. Responsive hotel website for mobile users
With the increase in mobile technology, more and more people prefer to book online. However, you or rather your hotel website needs to be ready to cater to these kinds of visitors. For that, if you don't have a hotel website, you should get one made; which is attractive and enables your visitors to understand your amenities. A good hotel website design is also responsive (read: mobile-friendly) which lets your visitor engage with your website without much hassle.
Your website provides a lot of information about your hotel and what you offer to your guests. Besides, a proper optimization will help you reach out to global customers. Hence, to generate maximum customers and revenue from your hospitality business, mobile optimization is the backbone of the hotel revenue management strategy to attract the smartphone users.
4. SEO to enhance visibility
Search engine plays an important role in providing many opportunities to the hotel industry. Practicing SEO can improve the visibility of your hotel website on the search engine result pages.
It helps you attract those visitors who're not looking out for your hotel brand but, are searching hotel near your location.
In this online world, hotel revenue management strategies should include a search engine optimization to attract and convert desktop, mobile, and tablet users.
5. Direct booking incentives to bookers
OTAs provide you the platform to advertise your hotel and services. But along with that, they also charge the commission putting no emphasis on pushing your product.
However, opting for booking engine allows you to handle your own direct commission-free bookings right from your hotel website. To encourage your guests to book directly, you can offer them some direct booking incentives such as; free morning breakfast or some amenities or so. This will surely expand your direct bookings.
Moreover,a hotel booking engine enhances your guest engagement by allowing them to book directly with you.
6. Watch over supply and demand
Hotel revenue management strategies also include managing supply and demand of your hotel rooms to increase the profitability of your business.
Wondering why to analyze supply and demand of the rooms when you're already optimizing pricing strategy? Well, strategizing segment-wise and changing your pricing strategy as per the supply and demand of hotel room is different.
Generally, hotels tend to vary the room rates when demand exceeds or receds the supply which is known as yield management. Believe it or not, but yield management in hotel industry is one of the key factors to best revenue management strategies.
On top of this, it is considered as the most important tool to balance the revenue that you earn, especially when the demand is less. Hence, yield management proves to be the most practical way to increase your revenue.
7. Scrutinize your hotel's past and current data
Analyzing your past and present data is important as it helps you in channelizing your marketing efforts. How to figure out that which strategy is working for you? Although, don't you think that extracting the right data, and actually going through them in detail is quite hectic?
In that case, a comprehensive hotel management system helps you get detailed reports and business insights that include the revenue you earned, your best selling factors, your ADR, and more that will help you take precise decision in your hotel revenue strategy.
In the end, this data analysis will help you come up with the better revenue management strategies to increase your hotel revenue.
8. Online hotel reputation to increase loyal guests
The first thing guests check before visiting a hotel is their reviews. With the increasing number of online platforms, guests often communicate and interact online to share the experience they had. That's why, hotels these days need to focus on their hotel reviews and reputation and put it to good use as a part of your hotel revenue management.
The customer ratings affect the hotel revenue. How? Well, today people can search and find all the travel and hotel information provided by the different sites. Let's take TripAdvisor for example. TripAdvisor provides the information and the reviews written by the guests about the particular hotel and their services.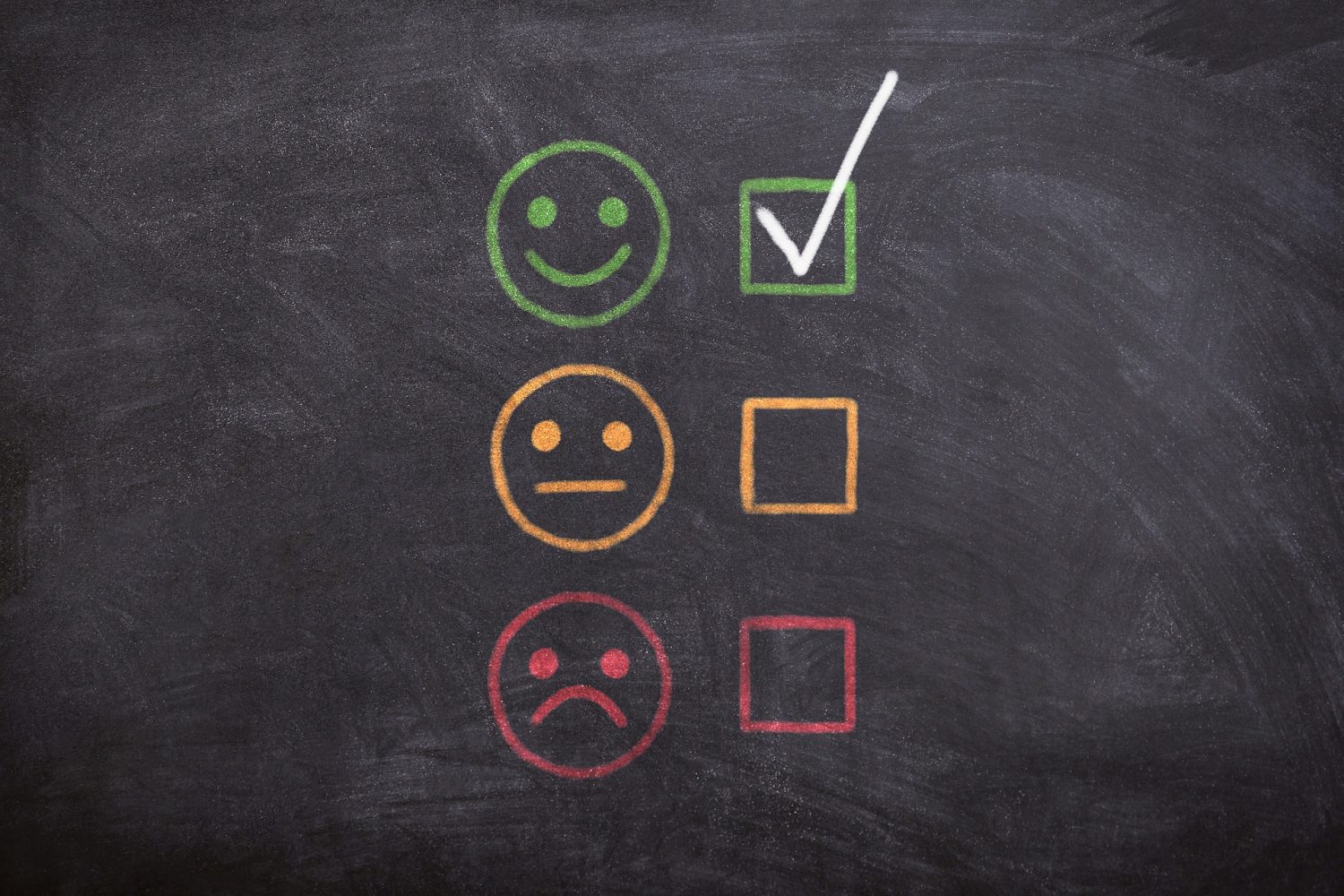 And this ultimately influences the final decision of the guest who wants to book a hotel. This way, hotel reviews have a greater impact on the current and future guests that you may welcome at your hotel.
Therefore it is necessary to manage online hotel reputation to build-up a loyal guest-base.
9. Chatbot to attend to your guests 24×7
A CHATBOT is one of the latest technology being used to improve guests' experience that will help hotels increase business revenue. Guests can check-in, check-out, make reservations, and can even ask for local attractions in the nearby area or other suggestions from the chatbot.
The purpose of chatbot is to improve a guests' journey and overall experience by providing quick answers to all of their questions, rather making them wait for a hotel staff to solve your query.
Besides this, a chatbot also helps hotels in performing quick hotel operations at their voice command, thus reducing their time and efforts in getting a task done. Hence, improving guests' journey will ultimately increase their trust in your hotel, online reputation of your brand, frequent visits, and more revenue.
10. Automation solutions to increase your efficiency
Now take a look, technology is all around you. It's in the payments you make (digital you know), it's in the shopping you do, the services you consume, basically everywhere. The current and the future generation is tilting towards the innovative technology. You know why? Simple – the ease of use.
Hence, providing quick service through latest technology is a key to increase bookings and hotel revenue. However, the question is: which automation solution you will use to streamline your operations and increase productivity?
It's difficult to decide. I know. That's why it is imperative for you to keep pace with latest hotel industry trends, apply them for your hotel business and watch your business grow. This is one very crucial part of your hotel revenue management strategies.
11. Loyalty programs to increase repeat guests
Guests often need to travel to the same location again. Mostly these kinds of guests are business travelers who prefer to utilize services from trusted hotel brands. Hotels need to face this fact as soon as possible and make good use of it by running some good loyalty programs.
Now, don't you think guests will prefer hotels which offer discounts, rewards, complimentary gifts, vouchers, and such likes to value their frequent guests? Well, hotel loyalty programs are the best way to do that and increase repeat guests as well as direct guests, thus making them an undeniable aspect of your hotel revenue management strategies.
The sad thing is – only a few hotels consider the loyalty program as an important part of their marketing strategy. But the truth is loyalty programs can be a key factor in the guests' decision-making process. Especially, the guests who frequently visit your hotel. Employing a stable hotel loyalty program software can strengthen a hotel's reward programs.
Conclusion:
The above-mentioned points if used practically will help you make an effective revenue management strategy. Which in-turn will help your hotel business grow at a faster rate.
With the proper use of the technology, hotels can automate most of their tasks that will increase the productivity and profitability of your hotel business.
So, ready to transform your hotel revenue management strategies for the growth of your hotel business in the right direction? Ready for 2019?


More post